Looking for More? More Time, More Connected Relationships, More Energy. Just MORE from LIFE!
If you are searching for your Heart's and Soul's TRUE Purpose and the practical day-to-day tools that will help you actually create what you really want...
... If you have been looking for a real-life Mentor and Teacher to guide you each step of the way, a Teacher who really has "been there, done that" and lives the life of her dreams by following what she teaches every single day, a former Civil Litigator, turned Spiritual Teacher who truly understands how to stop the pain and chaos and live in Peace, Joy, Abundance and Spiritual Awareness instead...
The Blueprint for
Mastering Your Life
Take the First Step with the upcoming Mastering Your Life event in San Diego

The S.O.U.L. Institute, Inc.
Welcome to the S.O.U.L. Institute, The Systems Of Universal Law Institute®.
Spiritual Guidance for Love and Freedom.
There are alternatives in life where you create the life you truly desire, rather than the one you unconsciously choose...
We offer you the tools to remember that you are a Child of God, full of Universal Wisdom and Universal Truth. You need only realize your True Essence of Love, Peace, Joy, Freedom and Abundance. You will then remember that you are Unconditional Love and Individual Freedom, and that you can create the life you truly desire with ease and grace.
The S.O.U.L. Institute™ offers a wide variety of intensives, seminars, workshops, classes, Tele-Class, and one-on-one programs, including our very popular "Mastering Your Life™" Intensive. This is generally a prerequisite to all other spiritual guidance programs.
The "Mastering Your Life" Intensive is a weekend program where you explore the obstacles in your life, while learning to make new choices for yourself. It introduces you to the basic spiritual awareness teachings of the S.O.U.L. Institute.
More about the S.O.U.L. Institute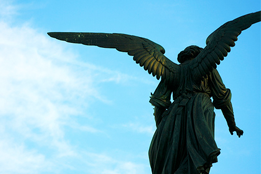 Meditation Audio Download
Experience Miraculous Transformations in your life in a deeply personal and highly Spiritual way.
More information...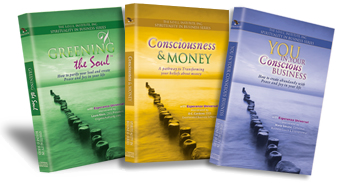 Spirituality in Business Audio CD Series™
A powerful and transformational audio series, Esperanza Universal is interviewed by top executives who are actively bringing Spirituality into the business world.
More information...
The S.O.U.L. Institute: Founding, Values and More...

The S.O.U.L. Institute is Spiritually based, where we focus on the Heart, Soul and Spirit of individuals, groups, and businesses. We also address the Universal Mind.
You have the opportunity to become so clear about the life you have created unconsciously, that you may consciously choose to create the life you truly desire. We address issues that separate you from yourself, others, and the universe.