S.O.U.L. Programs
Spiritual Guidance Programs Offered
The S.O.U.L. Institute™ Teachings are
shared in the following manner:
Previews
Intensives
Seminars
Workshops
Classes
TeleClasses
TeleConferences
Webinars
Consultations
Spiritual Coaching with Individuals, groups, businesses
Privates Sessions by phone
Privates Sessions in person
Healing/Transformational Circles for individuals, groups, businesses
Mentorship Programs
Internships
Spiritual retreats
Presentations to Groups, Organizations, and Businesses
In-House Training for businesses at all levels
Mastership Training™ of Teachers
Animals as Healers™ Program
The Soul of Youth™ Program
Youth Mentoring
Spirit-Walk™ Day with Esperanza
All of the program content at S.O.U.L. Institute may vary in the moment, through Spiritual guidance.
Programs are added, altered or deleted for the same reason.
CLICK HERE TO ENROLL IN THE NEXT AVAILABLE PROGRAM
You can consciously change your past tapes by changing your subconscious beliefs.
Intensives, Seminars, Workshops and Classes:
The S.O.U.L. Institute offers many intensives, seminars, workshops, classes, TeleClasses, and other programs. The core program is "Mastering Your Life." This is generally a prerequisite to all other programs. This weekend intensive is very powerful and dynamic! It shares the basic spiritual growth teachings of the S.O.U.L. Institute that have been mandated by the Spiritual Masters.
"Key to Your Soul"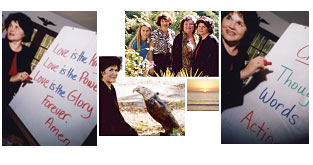 "Key to Your Soul" is a very deep and powerful self-healing class. You learn to quiet your head, open your Heart, and listen to your Soul, which guides you to Spirit. We offer a safe space for you to look deeply at the old tapes, beliefs systems or obstacles you have attached to that no longer serve you.
You are given the opportunity to see where you got stuck or disconnected from your true self. We return to that place and time, encouraging you to choose differently, to choose your soul's truth. You receive tools for transforming old tapes and belief systems into Unconditional Love and Individual Freedom, thereby aligning yourself with your inner wisdom. You learn to begin to create Peace and Unlimited Abundance in every area of your life.
This awareness allows you to:
Become in touch with how you are in your own way
Love and Accept yourself for who you truly are
Trust and Respect yourself fully and completely
Realize your True Essence of Unconditional Love and Individual Freedom
Mastering Your Life™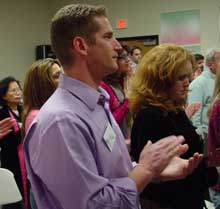 The S.O.U.L. Institute's "Mastering Your Life" Intensive is a Spiritual Educational Program that presents alternatives for mastering your life and creating the life you truly desire through spiritual awareness.
"Mastering Your Life" is an intensive weekend program where you will explore the obstacles that have held you back until now, while learning to make new choices for yourself. You will have the opportunity to know and choose your Spiritual Wisdom and Inner Truth over the obstacles and old past belief systems you have chosen.
Subjects include:
Erasing past tapes that no longer support you
Letting go of obstacles that no longer serve you
Becoming aware of buried feelings that control you today
Creating relationships that fulfill you
Having intimacy with your Self first
Discovering how enemies are great teachers
Stopping the inner fight
Knowing Inner Wisdom is the whole truth
Realizing that Unconditional Love is your only key to Freedom
CLICK HERE TO ENROLL IN THE NEXT AVAILABLE PROGRAM
You do not fall in love with another; another reflects back to you the love inside of you.
S.O.U.L. Institute - TeleClasses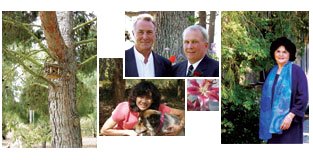 TeleClasses are created for the purpose of supporting you to live the Universal Teachings and Universal Laws, as presented by the S.O.U.L. Institute, on a daily basis. Our Vision is that we support each other to be Spiritually Responsible with each breath we breathe, each word we speak, and each step we take. It is then that we walk together in union towards Unconditional Love and Individual Freedom, our very essence.
This is our promise to ourselves, to each other, and to the Planet.
You can consciously change your past tapes by changing your subconscious beliefs.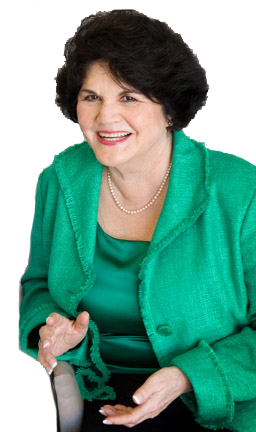 The S.O.U.L. Institute provides an opportunity for an individual to participate in a deep Spiritual Self Healing session. This spiritual awreness session may be by telephone or in person. During this time we look at any issues of the soul's evolution. Issues may have been manifested early in this life and continue to surface for healing and transformation. We support your soul to continue to evolve until it realizes its True Divine Essence of Unconditional Love, and Individual Freedom.
The questions are these:
What obstacles have you created that do not allow you to have what you truly desire and deserve in your life?
What commitments are you willing to make to yourself in order to realize the Love and Abundance that is your very essence?
Are you worth having Love, Peace, Joy, Freedom and Abundance in your life, here and now?
Are you choosing to realize your True Essence of Unconditional Love and Individual Freedom in this lifetime?
During the private session, the emphasis is Spiritual. We quiet your head, open your heart, and listen to your soul. Your soul is based on love; it is eternity. Your soul leads you to your spirit, which is your connection to all that is. At this session you're given the opportunity to choose differently, and realize the Love, Peace, Joy and Abundance that lies within you.
There are some technical teaching tools given that are specific to you and the situation you have created. We remind you of your Divinity and re-direct you to your Divine Purpose and Vision as you walk the earth.
If you are interested in a Private session, please contact our office by telephone or e-mail by clicking here.
If you judge another, notice the part of you that you judge.
The S.O.U.L. Institute conducts Healing Circles for the purpose of creating a Spiritual environment of Spiritual Awareness, Self-Healing and Transformation for individuals, groups, families, friends and businesses.
The setting is a very loving and intimate one, allowing for the deepest truth and the highest level of Spiritual Responsibility to be realized by all present. Our vision is Unconditional Love and Individual Freedom for each participant.
This program is created for the purpose of assisting people to resolve conflict or dispute in a Spiritual manner. One in which all parties take Spiritual Responsibility for their creations and make choices that allow Love, Freedom, and Abundance to again be realized by all.
The vision is to evolve relationships and/or situations to the highest vibration of Love and Freedom possible. These self-healing circles have even had magnificent results with participants who have not yet attended S.O.U.L.
The main requirement is that each party be committed to Love, Peace, Joy and Freedom in their daily lives. Each one must be willing to take responsibility for their creations, while having a strong desire to choose differently. There must be an attitude of inviting and allowing their True Essence of Peace and Joy to surface from within to achieve spiritual growth and enlightenment.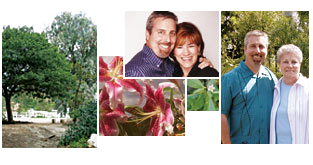 Those with various types of issues attend healing circles.
Parties must agree to resolve issues Spiritually.
Issues presented may include, but not be limited to:
Personal relationship with self
Spiritual relationship with self
Relationships with family and friends
Personal partnerships
Business partnerships
Businesses relationships
Business situations
Healing Circles vary depending on the magnitude of the situation. The dynamics of these sessions include energy work of various types.
If you are interested in a Healing Circle, please contact our office by telephone or e-mail by clicking here.
Your Heart is the key to your Soul, your soul the Key to your Spirit.
The "Mastering Your Life" Workshop presents the core teachings of the S.O.U.L. Institute
that is mandated by the Spiritual Masters. It is generally a prerequisite to the programs listed below.
S.O.U.L. knows that there are many mansions in your soul and within your spirit. To support these many levels and dimensions, there are various levels of S.O.U.L. Institute programs. Each spiritual enlightenment program takes you deeper and deeper into your True Essence of Love and Freedom, and higher and higher into your realized wisdom.
Some of these programs are:
"Mastering Your Destiny"
Explore your Vision, Mission and Purpose for this lifetime.
Why have you chosen to be here now?
What is your Vision, Purpose and Mission?
How do you get in your own way?
What obstacles are you choosing that impede you from realizing your true Vision?
How must you choose differently to realize your vision in this lifetime?
"Live the Way, Live the Truth, Live the Light"
Look deeply into yourself, so you will have the opportunity to consciously choose the path of Love, Peace, Joy, Freedom and Abundance, rather than unconsciously choose fear, lack and mistrust. This program does not have a great deal of technical teachings. The mind is quieted. The focus is on the Heart, Soul and Spirit. You have the opportunity to work closely with your Angels and Spirit Guides.
"Transformation"
You have the opportunity to transform your life from one of limitation to one of Abundance by tapping the Master within. This spiritual guidance program emphasizes releasing limited beliefs that control your experiences by surrendering to your Knowing Self. You are presented with safeguards that support you through your more spiritually enlightened and evolved choices. There is an emphasis on aligning the Mind, Body, Soul and Spirit so your Mastership can be realized.
"Living Consciously"
This program holds you to a very high level of living the Universal Law teachings as presented by the S.O.U.L. Institute. You will spend many hours and several days with others who have made the same commitment. It is assumed that you understand the teachings as they apply to your daily life. You must be willing and ready to walk, talk and breathe these teachings as they return you to the highest essence of connection with yourself, with others, and with God.
"Many Are Called, Few Choose™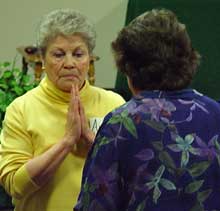 This Intensive is mandated by the Spiritual realm once per year. It is generally held in January. At this intensive you may realize the Divinity of you while in physical limitation. In knowing and owning your Divinity, you deeply realize the Unconditional Love, Peace, Joy, Freedom and Abundance that is the essence of you. You reach the highest of Spirituality and touch the deepest issues that you face. Participants for this intensive workshop are specifically selected, as the level of accountability and Spiritual Responsibility™ is very high. The commitment to self, others, the earth and the planet is mandated.
"Transcendence"
This program is not for everyone. If you have a genuine interest in this program, you must call our office for specific information.
The only relationship that matters is the one you have with you.
All others are a reflection of you.


The S.O.U.L. Institute is very committed and devoted to the Spiritual Growth and Spiritual Evolution of young people.
"Soul Of Youth™" is a Spiritual Educational program that focuses on teenagers.
It has proven to be a very powerful and meaningful vehicle in which youth have learned to love, trust, and respect themselves in a very short time. Teens from all walks of life have been attracted to the S.O.U.L. teachings.
One element these youth have in common is their inner wisdom and thirst for truth. Many teens feel lost, scared, and abandoned at a very young age. At the S.O.U.L. Institute, youth have the opportunity to choose to Know, Love, and Accept themselves at a very deep level. With the educational tools presented to them, they can consciously choose to create the life they truly desire, rather than to continue to unconsciously create the life that does not support them.
At S.O.U.L. young people become aware of their Soul's calling. They also learn the level of responsibility they must take for themselves and others, in order to realize the Love, Freedom and Abundance that resides within them. This Love and Freedom does not just reside in one of them, but it resides in each of them.
When Susan came to S.O.U.L. she was thirteen years of age. In a short time, she radically altered her behavior from taking drugs, abusing alcohol and being sexually promiscuous, to choosing to care for herself and others responsibly. Her relationship with her parents grew considerably. She finally became good friends with her father, whom she refused to see or speak with for several months prior to attending S.O.U.L. Her relationship with peers and adults in general became more intimate and honest. She actually learned to love teachers she thought she hated. Her grades in school improved from D's to B's. She went from being a very depressed and angry teenager, to one who is loving and caring. Susan was a young person who was lost, yet Spiritually very wise. She did not feel that those around her could see or understand her. She withdrew and turned to behaviors that brought her attention, but in the long run hurt her. Susan was unaware that she had been in search of her Soul, her Inner Truth. She found herself at the S.O.U.L. Institute where she learned to trust and respect herself and others. She realized this wisdom as she learned to trust her Heart, Soul and Spirit.
Steve, by the age of twelve, was very mistrustful of everyone. He felt alone in the world and felt no one in his family understood him. When he first attended the S.O.U.L. Institute, Steve was very angry and hurt. He had serious communication problems with his teachers and his mother. His father had been out of the picture since he was an infant, except for a few occasional visits. Steve witnessed drastic changes in his mother (a medical doctor) after she attended the S.O.U.L. programs. His mom no longer yelled and screamed at him "for nothing." She no longer ridiculed and undermined him. She seemed more loving, attentive, and understanding.

Due to Steve's commitment to his growth, he was allowed to attend S.O.U.L. at such a young age. He realized in a short time what a magnificent Child of God he is. He remembered his true essence of Love and Freedom. He began to take a high level of responsibility for his own choices, behaviors and creations. He developed meaningful relationships at home and at school. His mother has become a "best friend." He is developing a loving and connected relationship with his father. Steve is now creating the relationships he has always desired.
At the S.O.U.L. Institute, teens are reminded of their Purpose in life. The Vision of their Heart, Soul and Spirit is again realized. As young people remember their Divine Essence, they seem to take immediate action. Some of these teens have lived an ordinary, stable life, but have not been exposed to their Spirituality until their participation in our programs. Others previously experienced very tumultuous environments and suffered a great deal of abuse and loss. What an awesome gift it is to support them to realize their Divine Essence!
Often, a young person cannot financially afford to attend a S.O.U.L. program, even though he or she expresses a readiness to take responsibility for their creation. Many adults, who have attended programs, ask how they can help support their children's friends, or other young people, to attend S.O.U.L. To answer these needs, S.O.U.L. Institute has developed a "Soul of Youth" fund. You can sponsor a particular teenager, or simply apply your contribution to a young person's program fee. Acceptance of the youth as a participant is at S.O.U.L.'s discretion
If you judge another, notice the part of you that you judge.
The S.O.U.L. Institute sponsors special programs that are in harmony with our vision of Unconditional Love and Freedom on the planet. One of these programs allows those who support S.O.U.L. Institute's programs to share in making special gifts to animals that are part of the S.O.U.L. programs.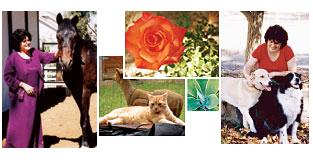 The S.O.U.L. Institute acknowledges animals as sensitive, intuitive and wise beings that are teachers and healers for all of life. At times animals find our Institute as a place to heal and grow, and to share their wisdom.
Animals are an important part of the S.O.U.L. Institute Spiritual Growth programs. They are healers by nature, in that they represent Unconditional Love. S.O.U.L. gives back to the animals by providing food, shelter, veterinary care, and a loving environment in which to live and grow. The animals that come to S.O.U.L. often are ones that cannot be adopted, either due to physical health needs, or because they have been emotionally damaged in their previous interactions with people. At S.O.U.L., they learn once again that people can be loving and gentle, and they remember their true nature of trust and playfulness. The animals then realize their very nature of being healers themselves. Sometimes animals are an integral part of the programs, supporting participants to heal themselves and choose differently in their life. At times, participants can relate more easily to animals as they learn to trust themselves and others.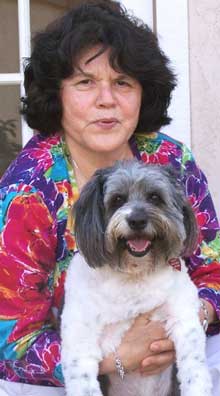 S.O.U.L. Institute knows that the animals we allow, or don't allow, in our lives have very special gifts to offer us. They show us the beliefs, feelings and attitudes we carry inside of us about ourselves. They also allow us to experience Unconditional Love in ways many people have never experienced with other humans. They create an opening in the walls we build around ourselves and help us to give and receive love in a safe environment.
Stories of the Animals at the S.O.U.L. Institute:
Micha: (Shih-a-Poo-Terrier Mix). Micha was adopted into the S.O.U.L. family when she was just 8 weeks old. It was found out later that she had come from a puppy mill and had been weaned way too early from her mother. She was extremely aggressive as a puppy and was very afraid of loud trucks and noises. Families returned her due to her aggressive nature. S.O.U.L. chose to adopt her anyway. As she grew and began to feel safe, she showed her true nature as a very loving and affectionate dog who loves to give kisses. She reads energy well and will growl, bark, or step back when she senses fear. She just as quickly lies down to get her tummy rubbed when your heart is open. Sometimes, she growls at various Spirit beings that come to visit and support the healing space. She is a true Master of Love and loyalty.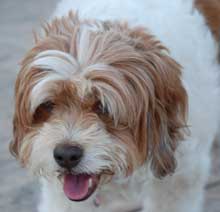 Nina: (Shih Tzu-King Charles Cavalier Spaniel Mix). One day Esperanza went to the animal shelter to treat some dogs to biscuits. In one cage, a small red and white-haired dog looked up at her with her very big, very sad, brown eyes and that was all it took to get a ride home with Esperanza. Nina had been in and out of the shelter five times by one year of age because she was difficult to potty train...After one year of consistent love and attention, Nina mastered that function and is now an energetic, playful bundle of pure Joy. She is also quite a healer. When presented to a group of participants, she immediately goes to the person that needs her support the most. She is a Princess of Unconditional Love, cleverly wrapped in a furry body.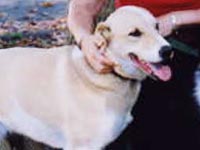 Buddy: (Golden Retriever & Beagle mix). One early morning, when Esperanza was out jogging, this big, galumphing puppy started following her. His coat was a beautiful white color with big blond spots. He was the color of a lemon beagle, the size of a retriever. His face was friendly and happy. He had small red spots around his nose and mouth. He was around six months of age. ... Shortly after Buddy arrived at S.O.U.L., his body was covered with huge red spots and sores. He was itching incessantly. A trip to the vet revealed the bad news: Buddy had demodetic mange, an immune system disorder that usually affects young dogs. The vet said it could be cured, but it would be hard work. He also said that most people just put the dog to sleep. Buddy was too great a friend to make that choice for him, so S.O.U.L. took on the responsibility of getting him the treatments he needed. ... One learns from Buddy how it feels to get what they want with authority and peace. For many months Buddy refused to be bathed, or have any shots. He would say - that's for humans. He's just here to be, to give, and to share love. He offers great support in some of our Transformational programs.
Angel: (Ten year old Orange Tabby Cat). He arrived at the S.O.U.L. Institute when he was just one year old, during an intensive in a private home. He wore no identification or collar. Neighbors did not know him. Angel first began to scout us out by traveling between participants' parked cars. He visited one car after the other, seeming to check for integrity and safety... For many years, Angel gave warmth, love and affection to many who needed support. However, everything was not always easy for Angel. After several years, he became very ill and was diagnosed as diabetic. He was hospitalized several times and ultimately crossed over. For the participants who had been involved with Angel's care, there had been many lessons in taking the time and patience to care for another, even when the activities were scary or unpleasant. In return, they received endless furry, purring love, with a lot of licks and a great demand for food.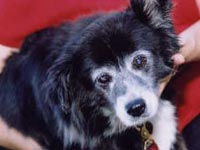 Star: (Black and White Border collie mix). Star found the S.O.U.L. Institute when she was only 10 months old and in heat. She wore an old, tight, red collar. One night, when Esperanza was getting out of her car on a busy street, Star jumped into her lap crying and very excited... Star was a loving companion, with a masterful face and deep wise eyes. She was with us for fifteen years. When in her presence, she demanded you stay connected, or she would growl a few times to ground you. We loved Star very much. She was a grand Master of our family and a great teacher in our healing space.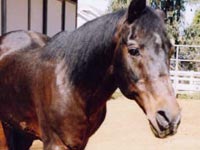 Abdul: (Arabian Stallion). Abdul came to the S.O.U.L. Institute from another home where they had owned him for many years, since he was a colt. At one point, they rode him, showed him, and cared for him. As the children grew and the parents became too busy to bother, he was left in a small pen with little attention. Someone came to feed and water Abdul daily, but otherwise, he was ignored...Abdul finally came to the S.O.U.L. Institute at the invitation of Star (our Border Collie Master) and graced the grounds for many years. He not only had the companionship and care that he needed, but he was a grand teacher for those lucky enough to work with him...Within a short time, his "students" would go from being fearful and timid to handling Abdul with a grace and confidence that carried over into every aspect of their lives. Abdul was truly a Master teacher. He knew where people needed to transform and customized teachings for each individual who shared time with him. We loved Abdul so much. He is always in our hearts.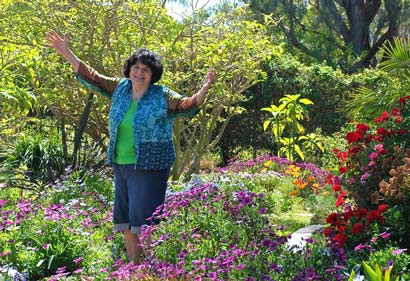 These are the stories of just a few of the animals that have come to the S.O.U.L. Institute. Many have stayed only for a short time. Others never left. Some have lived long lives. Some have crossed over and continue to help us from the other side. S.O.U.L., and its support teams, have been with many of them every step of the way. In the process, we have received Unconditional Love, and priceless life teachings. These animals have taught us that they are truly teachers and healers of mankind.
All Feelings are Energy